Skip to product information
Monkey Plushy
Regular price

$35.00

Sale price

$39.00
Unit price

per
Celebrate the milestone of transitioning into a big-kid bed with excitement and joy. Introduce a new buddy for your child to name and cuddle with, making the experience even more special. This lovable companion will be there to comfort and accompany your child during this exciting time. Place your order now and let the adventures begin as your little one embarks on new journeys with their new buddy by their side.
Couldn't load pickup availability.
Shipping

This monkey can swing through the trees and arrive on your doorstep in 3-7 business daysl
Washing and Care Instructions
Monkey Plushy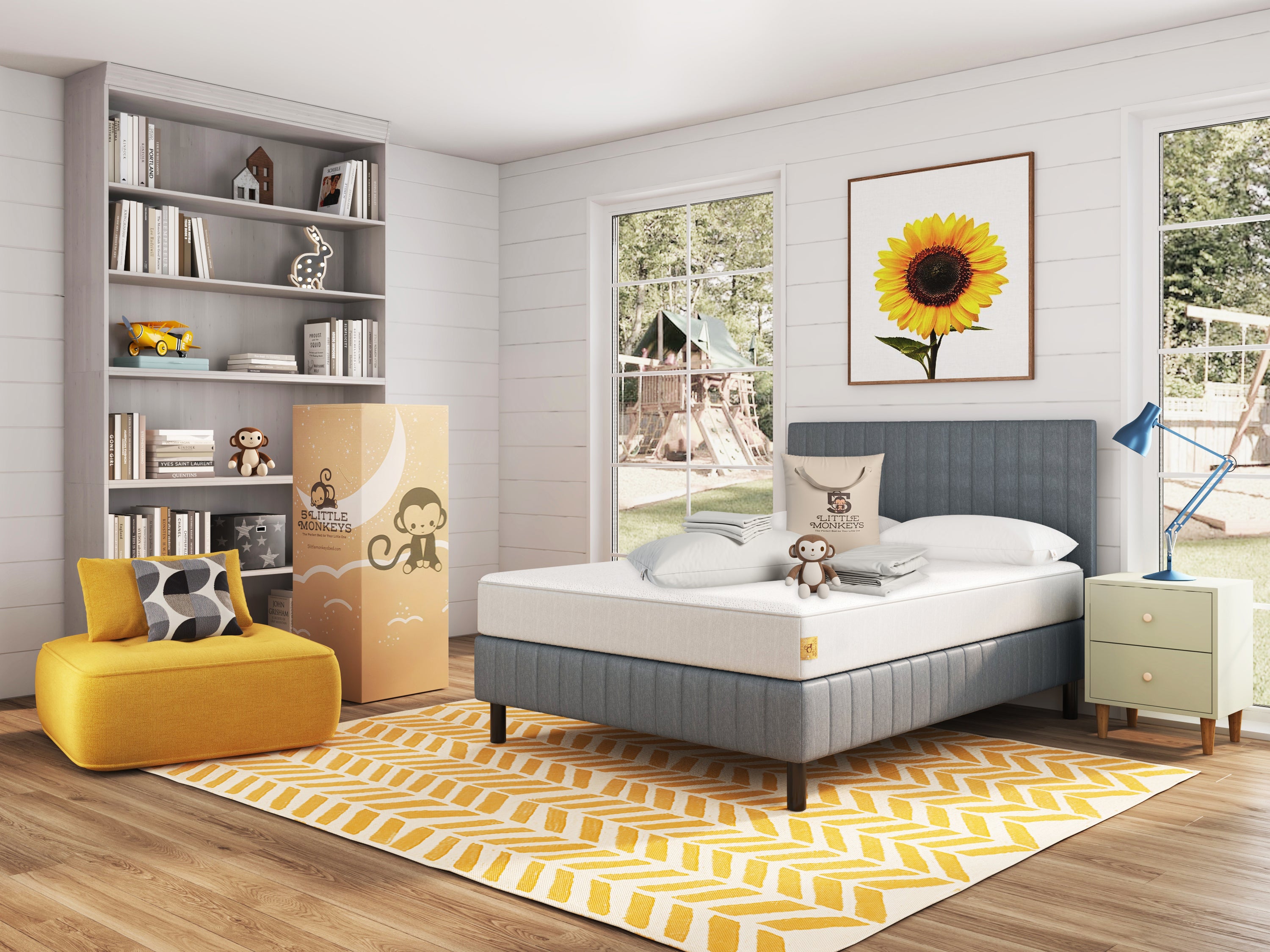 Everyone Loves our Monkey Plushy
Ease your child's transition into a big kid bed with our delightful Monkey Plushy companion. This adorable plush toy serves as a comforting and familiar presence, providing reassurance during this important milestone. Its cuddly nature and friendly character make it the perfect bedtime companion, creating a sense of security and comfort in the new sleeping environment. Help your child embrace their big kid bed with ease and joy, thanks to our lovable stuffed animal.
Fast Delivery

We understand that kids can sometimes misplace or unintentionally damage their beloved possessions. Our dedicated team is ready to ship you a new companion as quickly as possible, ensuring that your child is reunited with their beloved friend in no time. We value your child's happiness and are committed to providing a seamless experience for you and your family. Rest assured that we've got your back when it comes to keeping your child's cherished companion by their side.

MAKING BEDTIME SPECIAL

Make bedtime stories even more magical and enjoyable with this lovable companion by your child's side. Snuggle up together as you embark on exciting adventures through the pages of their favorite books. This plush buddy adds an extra layer of comfort and imagination to the storytelling experience, making it a cherished and memorable time for both of you. Create lasting memories and foster a love for reading with our delightful companion, making bedtime stories an enchanting and bonding experience for your little one.
CERTIFICATIONS
CPSIA CERTIFIED

(All Products) - Our products meet all standards from the Consumer Product Safety Commission, ensuring they're free of lead, phthalates, and other harmful chemicals.

PROPOSITION 65 COMPLIANT

(All Products) - All of our products comply with Prop 65, which means we will disclose any chemicals known to cause cancer, birth defects, or other reproductive harm. Thankfully we don't make our products with these chemicals - so there's no need to worry about it.
Most comfortable mattress ever!
We love this queen-sized Little Monkeys
mattress. Both of us fall asleep faster and wake up knowing we've had a very good night's sleep. I first encountered a Little Monkeys mattress at my daughter's house when I was watching my grandson. Every afternoon I would take him into his room and lie down with him to get him to nap. Pretty quickly I picked up on the extraordinary comfort of the bed. Weeks ago we decided to get a queen-sized Little Monkeys bed for us. We needed a queen-sized bed and confirmed that the larger mattress is available. We love it for the best reason: its extraordinary comfort. We can't imagine a more comfortable mattress—for children and adults! Thank you, Little Monkeys!
Bought this for my 3 year old son. He loves it and I find it very comfortable to sit on.
Great bed for my little one
My daughter has been loving her new bed. We are really impressed because it is extremely comfortable and she has been sleeping in later since she started sleeping in it. Money well spent!
Bed Snob says: Get this bed!
I used to own a luxury bed store, and for that reason, mattress shopping and receiving is usually less than fun. I am constantly comparing beds/mattresses to the very expensive and very amazing beds we sold....
Enter 5 Little Monkeys: I have a 3 year old who is transitioning to her big girl bed. Finding a mattress that is comfortable and isn't going to off gas, and isn't going to break the bank is a challenge. I was thinking we were going to get an Avocado mattress, but something said keep looking. I ordered and was really pleased with the price. It arrived quickly and we just set it up tonight for our daughter. She loves it! And she was BLOWN away by the monkey that came with it. The mattress protector and pillow are great too... I am a happy customer and will be referring everyone to 5 little monkeys!