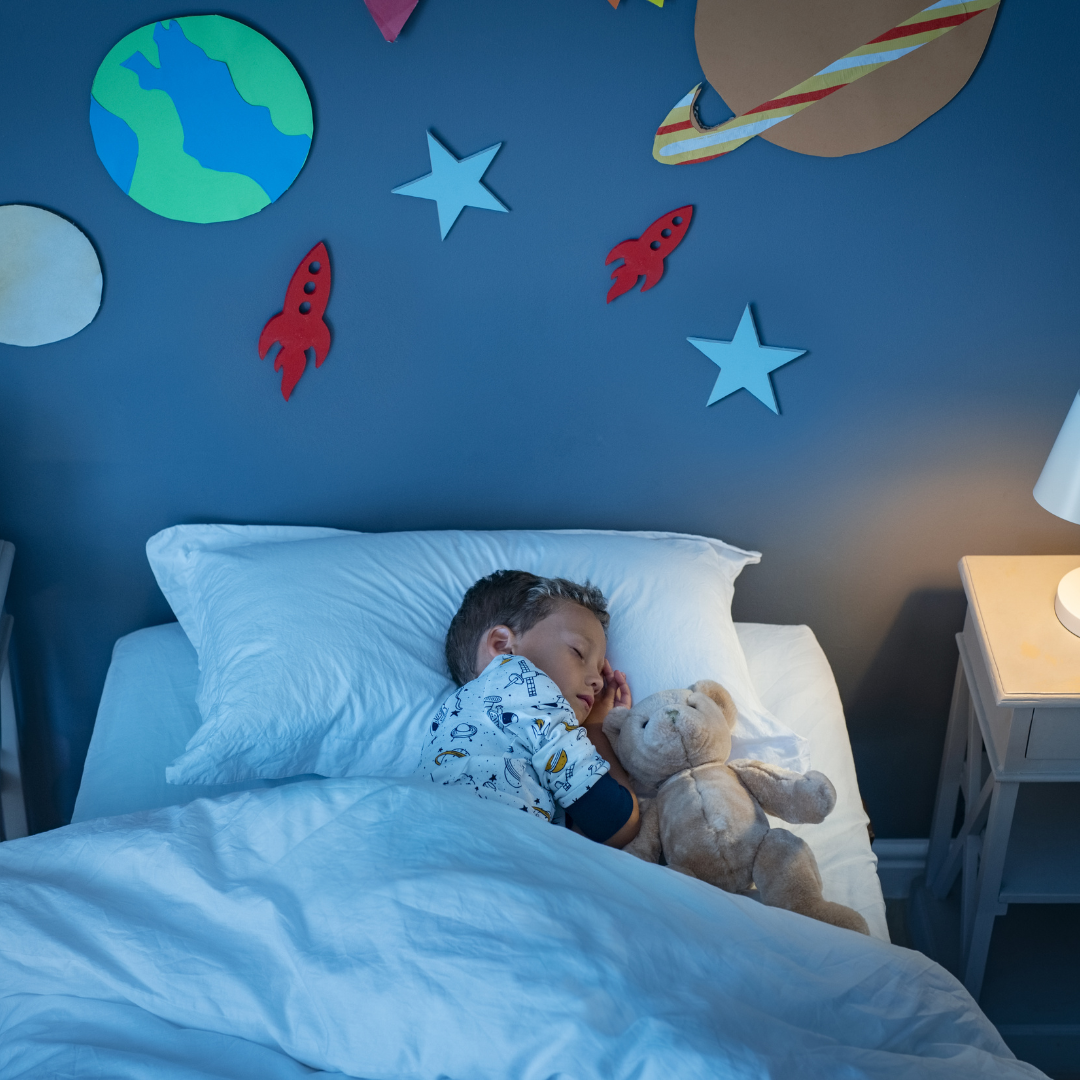 Some of the biggest milestones in the first years of a child's life are switching from the crib to a "big kid bed." But not all parents opt for the same approach: some choose to move straight from a crib to a twin or full-size kid's bed, while others use a toddler bed as an intermediary step. At 5 Little Monkeys, our mission is to help parents everywhere make the right choices to support restful, healthy sleep for their kids, and if you're wondering whether or not to use a toddler bed, we can help.
Should I Use a Toddler Bed?
First of all, what is a toddler bed, exactly?
A toddler bed is a small bed, designed specifically for toddlers, that serves as a stepping stone between the crib and a proper big kids bed. Most toddler beds are around 50" to 60" long, whereas a twin bed is 80" long. Most kids will use a toddler bed for a couple of years before moving to a twin or full bed, although the timeline is different for everyone.
So why would you choose a toddler bed? For most parents, it comes down to a space issue. Toddler beds are smaller and therefore easier to fit into cramped apartments, leaving more floor space for playtime. Some cribs also convert into a toddler bed, which makes it a no-brainer. A toddler bed may also feel more familiar to your child than a twin bed and thus make the transition easier, but this is usually a minor issue.
Generally, we recommend that parents make the switch straight to a big kid bed, whether that be a twin size or full-size kids mattress. Not only does this minimize the number of sleep transitions you have to make, but it also can help you save money by investing in a longer-lasting mattress. However, if space is a major issue, a toddler bed can make a lot of sense. Ultimately, it depends on your specific needs and what your child is ready for – and that's something only you can decide.
Try the 5 Little Monkeys Kids Mattress
If you are ready to make the switch to a proper big kid bed, it's critical to make sure you're getting a mattress that will properly support your child's body – and that's where we can help. We've worked hard to build one of the best kids mattress options on the market, designing our sleep system from the ground up to give kids what they need for healthy sleep. In fact, we're so confident in our children's mattress that we'll let you try it for 100 nights, and if you're not 100% in love with it, you'll get your money back, no questions asked. So what are you waiting for? Try our children's sleep system today!