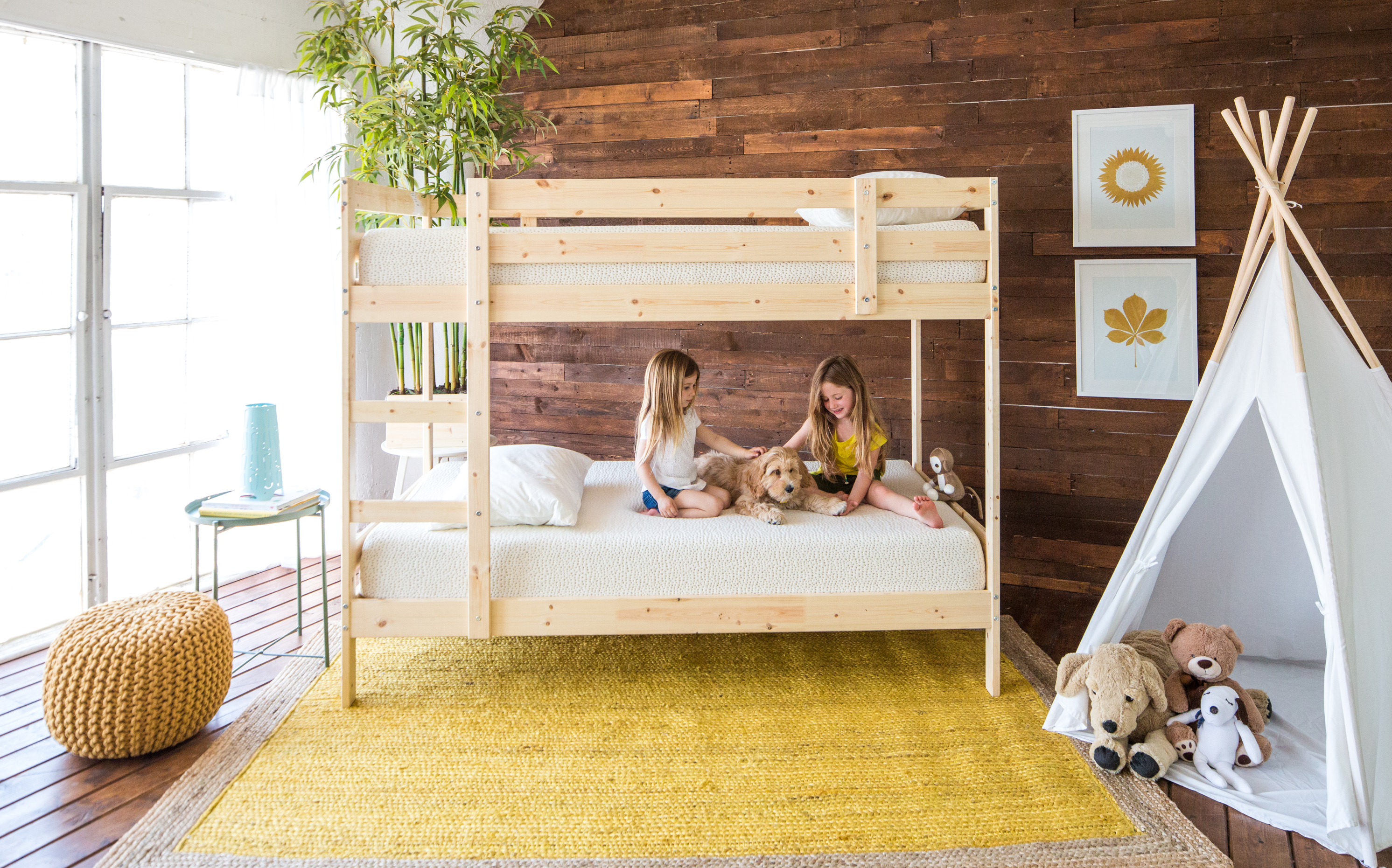 Tips for Children That Sleep in the Same Room
At 5 Little Monkeys, we're working to help kids everywhere experience the power of truly healthy, restful sleep, and we've created a kid's bed that many parents call the best on the market in order to do just that. But in addition to our specialized children's mattress, we strive to be a resource on every aspect of sleep hygiene. If you have children that sleep in the same room together, it can create a challenge in their sleeping environment – but room-sharing is entirely possible. Here's how you can make it work.
Tips for Children Who Share a Bedroom
Are your kids struggling to get proper sleep in a shared bedroom? While it may be less common now, room-sharing was the norm for almost all kids until the 20th century, and it's entirely possible to pull off. Here are a few simple tips to help your kids get proper sleep in a shared room:
Match Ages, If Possible: While kids don't have to be the same age to share a room, the closer they are in age, the easier it'll be for them to sleep together. For example, a 6-year-old and an 8-year-old will be much more compatible sleep mates than a 15-year-old and a toddler.
Fine-Tune Bedtime: Intuition may tell you that the youngest child must go to bed earlier, but this isn't always the case. Kids can often share the same bedtime even if their developmental sleep needs aren't perfectly matched, and getting as close to a synchronized bedtime as you can will help both of them sleep better.
Get Your Kids Involved: If children feel they have agency in a decision, they're much more likely to respect the outcome. Get your kids involved in the process by asking them and brainstorming what would make them feel most comfortable and ready for bed – you might be surprised by their suggestions.
Order Our World-Class Children's Mattress Online
Room-sharing certainly has its challenges, but there can also be real benefits to having kids share a room, and these tips can help you do it. Finally, don't forget that the quality of your child's mattress has a direct impact on the quality of your child's sleep. If you're interested in seeing the difference that a true children's mattress can have on sleep, we'd love to help. Our 100-Night Rest Test lets you try out our kids bed, and if you don't love it after 100 nights, you get your money back. So what are you waiting for? Give your children the gift of better sleep and try our mattress for kids today!